GD Star Rating
loading...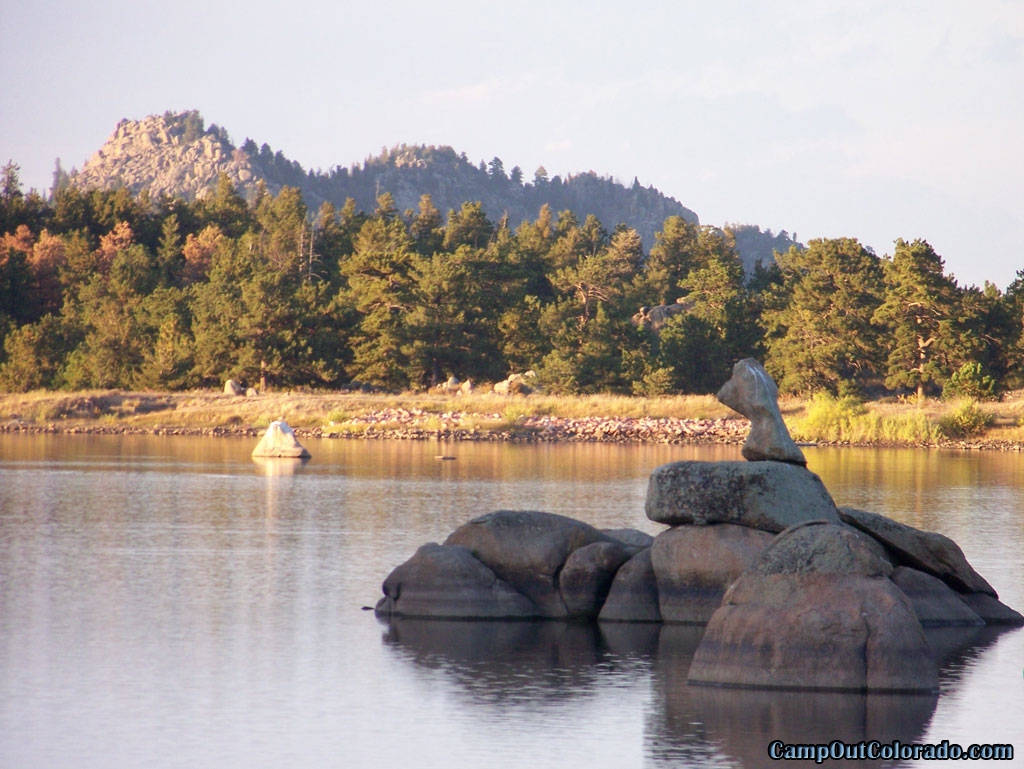 The Dowdy Lake Campground is a large camping and outdoor recreation area in the north central Colorado mountains near Red Feathers. It is a nice mild weather, family friendly campground that accommodates a large amount of campers throughout the year. During the normal summer season the campground remains full from the beginning to the end of the camping season. If you would like to camp out at Dowdy at anytime during the summer I would highly recommend making reservations as far in advance as possible. The only chance of getting a spot without reservations will be arriving mid week and still Dowdy Lake Campground is unlikely to have any openings. Since it is so mild at Dowdy Lake Campground it is a great place to camp throughout the winter months. They turn off services and shut down a large portion of the campground but it can be camped in year round.
Dowdy Lake Campground Information
Reserve a Campsite at Dowdy Lake Today!
Coordinates:
40.796513,-105.565506
Driving Directions:
From Fort Collins, take Highway 287 north for approximately 24 miles to Livermore. Turn west on County Road 74 and continue about 23 miles to Dowdy Lake Road. Turn right, then another right onto Dowdy Drive and continue to the campground.
Campsites:
Total (62): Standard Electric (52), Tent Only Nonelectric (10)
Season:
Peak season is June through August. Walk in camping available year round.
Activities and Amenities:
Reserve a Campsite at Dowdy Lake Today!
Dowdy Lake Campground Review
This is a well-maintained campground, with multiple camp hosts carefully raking and preening each site minutes after the guests leave.  The rest room facilities are updated outhouses, which are handicap accessible and lighted.  There is running water throughout the camp, which is turned off usually the last weekend in September.  The fishing is good, the weather is usually mild and the water is icy cold.
Because of how well this is tended and how close it is to Fort Collins (literally less than an hour), this location can be VERY busy.  Reservations are filled literally when the date becomes available. Due to the quantity of campers and anglers, the fishing can go up and down from stockers to almost nothing.
The best time to fish this campground is in late fall, after Reservation timelines expire (usually Labor-Day Weekend).  The climate gets colder, and close-to-shore RV locations are almost non-existent, but if you can walk in and pitch a tent instead, the trout succumb to the end of season fishing.
Reserve a Campsite at Dowdy Lake Today!
If you have been camping at Dowdy Lake Campground please post your likes, dislikes, and suggestions. Your fellow campers would love to hear from you!
GD Star Rating
loading...
Dowdy Lake Campground Camping Review

,